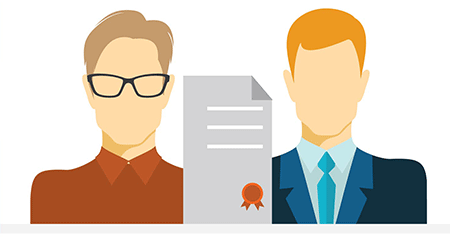 Settlement Negotiations are discussions between your lawyer and the lawyer for the insurer of the person responsible for your accident. This usually starts with a written proposal by your lawyer, but it can also take the form of a settlement meeting. Either way, the intent is to address your expected damages and compensation claim.
How Do I Know How Much My Claim is Worth?
Your lawyer will assess the value of your claim after they review all your medical information (e.g., charts, specialist, and rehab reports), your income documents (pay stubs, proof of time off work, information to calculate potential lost commissions or lost opportunities for promotion and so on). Your lawyer will also compare your injuries and losses to other similar cases that have gone to trial, and use those cases as a baseline to calculate a range for the value your claim. They will also consider any statutes and regulations that affect how your claim is assessed.
Preliminary Issues that May Affect Settlement Proposals and Negotiations
If liability is straightforward (for example, a rear-end car accident) you will likely know the defendant's position as to who is at fault very early on, and likely the defendant's insurance company will want to move right away to assessing damages. However, if the lawyer for the defendant is not satisfied that the defendant is entirely at fault, they may want to question you under oath (Questioning for Discovery) about how the accident happened, and they will also want to listen to the defendant give evidence under oath, before they let you know the insurance company's position on liability and before they enter into settlement negotiations.
The Settlement Process
Negotiations begin as exchanges between your lawyer and the lawyer for the defence. If your claim cannot be settled through these direct negotiations, mediation is usually the next step.
Mediation is a "without prejudice" process, this means nothing said during the mediation can be used against you (or the defendant) later.  The parties are brought together with a trained mediator and the goal is to resolve your claim. Both liability and damages can be mediated. Another option for resolving your claim is "judicial dispute resolution." This is also a "without prejudice" process where parties are brought together with a judge rather than a mediator. We discuss this process in more detail in Alternative Dispute Resolution.
A settlement proposal may lead to negotiations which result in an offer from the opposing party. Your lawyer has your best interests at heart, and best understands the strength of your case, and will advise you if the settlement is fair and reasonable. However, on the rare occurrence that a settlement cannot be negotiated, the litigation process will begin.
When do Settlement Negotiations Start?
Settlement negotiations typically begin once you have reached "Maximum Medical Improvement" (MMI). MMI is when you have reached a state where your condition cannot be improved any further. This may happen several months after the accident, or up to two years after the accident in the case of severe injury.
Settlement negotiations can last several months or they may take place over the course of several years as evidence about your condition comes in. Every claim is different, and your lawyer will let you know what you to expect. That said, normally 2 years after the accident you can expect to know the status of your personal injury claim.
Who is Involved in the Process?
The negotiation process typically starts with your lawyer providing a written proposal for settlement to the insurance adjuster or the defendant's lawyer. The adjuster or lawyer will respond to your lawyer either in writing or over the phone. This back and forth often occurs several times and is usually a combination of written exchanges and verbal communications. Sometimes part of the negotiation process involves a settlement meeting in your lawyer's office, or a mediation in your lawyer's office.
Typically a judge does not need to sign off on a settlement unless the injured party is a child. In the case of children, the insurance company will often require that the court approve the child's settlement. Neither the child nor their parents/guardian needs to attend in court to get this approval.
Your Lawyer's Role
Your lawyer will speak with you before settlement negotiations begin, and will review how the process works and what you can expect. They will review the relevant documents with you and go through the strengths and weaknesses of your claim. After this briefing you should feel much more comfortable with the process. Don't be afraid to ask questions at your briefing (and at any stage in the process) if you don't understand something. Your lawyer will also be responsible for advocating for your rights during the settlement negotiation discussions.
Your Role
You typically will attend settlement meetings as well as mediations and judicial dispute resolutions. It's entirely up to you whether you talk during the negotiations. It is often helpful if you are able to say a few words at a settlement meeting or mediation about how the accident has impacted your life, but it's not necessary.
What About the Minor Injury Cap? Does it Mean I Can Only Get That Amount in Settlement Negotiations?
General damages for minor strains and sprains are capped by the Alberta government. The amount of the Minor Injury Cap is set annually by the Superintendent of Insurance.* This base amount is just for general damages (sometimes called damages for pain and suffering) for those minor injuries. In addition to general damages, you may be entitled to compensation for loss of income, your out of pocket expenses related to your injury (e.g., cost of medical equipment, prescriptions, treatments prescribed by your doctor), interest, and other damages. We discuss the accident benefits that may be available to you in our Injury Law Handbook (Section B: Accident Benefits).
It is important to remember that just because your injury began as a strain or sprain, does not mean that your claim is capped, even if the insurance company says it is. Your lawyer will be able to advise, how the minor injury cap may impact the assessment of your claim.
*Alberta Minor Injury Cap – update 2023.
What Happens If You Can't Reach a Settlement?
Your lawyer will let you know whether a settlement offer is in the "range" of what is appropriate for the nature of your injuries. However, ultimately it is up to you to decide whether to accept the offer or not. Keep in mind, there is no set time in which your claim has to settle and you have to be comfortable with the amount ahead of settling. It's always your call, and your lawyer is there for support and to give their advice and opinion on whether the offer is reasonable.
If a claim cannot be settled through direct negotiations, mediations, or a judicial dispute resolution, it will be necessary to go to trial. However, very very few personal injury claims go to trial.