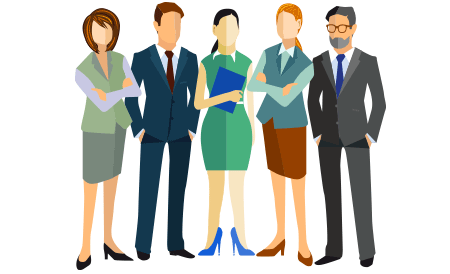 After you have taken advantage of a free consultation about your personal injury claim, and we have confirmed that you have a case, you can ask to retain one of our personal injury lawyers to begin the claims process on your behalf. If we take your case, from here on out you can focus on your recovery, and we'll do the rest. You don't pay any legal fees or expenses until we successfully resolve your claim.
Choosing the Right Lawyer for your Type of Case
Choosing a lawyer to represent you can be a life-altering decision. The right personal injury lawyer can be the difference between a successful result or a disappointing one. We believe that taking your time and educating yourself on both the legal process and a potential lawyer's background is the key to hiring the right lawyer to represent your interests.
We recommend you take the following into consideration as you're making a decision to choose a personal injury lawyer.
At CAM LLP we offer potential clients a FREE CONSULTATION  to give them the opportunity to discuss their case and their legal options. Preparing for this consultation is important. Preparing includes organizing documents relevant to your case (like police reports, medical documents, correspondence you have had with your insurance company, and applicable timelines) so you get the most out of your consultation. Next, you should write down all the questions you want to ask. Often when you get into an interview, you get hit with information overload. Having a list of questions can help make sure you don't forget to ask something that is important to you. The answers you get will help you better understand your lawyer, and whether they have the experience and knowledge necessary to advocate for you.
Your lawyer should be able to answer the following questions:
How long have you been practicing this area of law?

Have you taken on claims like mine and what was the outcome?

What are the strengths and weaknesses of my case?

What are my options?

Do you expect my case to settle or go to trial?

How much compensation can I expect for my injuries?

How soon can I expect my claim to be resolved?

How do you set your fees?

Do you have healthcare providers that you can use to assess my case?
Lawyers have a duty to be your advocate, and this starts with their belief in you and your claim. They should fight on your behalf by being reasonable and ethical. Lawyers should never guarantee that they will win your case, that is not something a lawyer can, or should, promise. However, after reviewing the facts in your case, they should be able to give you an honest assessment of the strengths and weaknesses of your claim, what your claim is worth, and how long it may take. Be aware that depending on the nature of your injuries, a lawyer may not be able to give you more than a ballpark estimate on timelines or compensation. When you have suffered a major injury, it's also often impossible to tell how long your recovery is going to take. Also, the full impact of your injuries on your life may not be known until your doctor determines that you have plateaued in your recovery. Once your injuries have plateaued (you have either recovered completely, or you are not likely to get any better), it will be clear whether you are looking at additional compensation for a temporary or permanent disability and your lawyer will be in a better position to give you a meaningful estimate on the losses you can recover as part of your compensation request.
Talk about How They Get Paid and How You Get Paid
Your lawyer should take the time to explain how they are paid in a way you can understand. Personal injury lawyers are usually paid through a contingency fee agreement. In general terms, this means you don't pay any upfront money to start your lawsuit. Instead, the lawyer will wait to collect their legal fees and disbursements from any settlement or trial award that they win on your behalf. Don't hesitate to ask about how you access Section B Accident Benefits during your recovery, how you receive settlement funds and how you get paid any money that is awarded as damages in your lawsuit against the person at fault for your injuries.
Never be afraid to ask questions about how this all works. An ethical lawyer will be happy to answer your questions. Your lawyer should also make sure you have all the information you need to make informed decisions about how you want to proceed.
Ask about Their General and Specific Experience
Hiring a lawyer with experience practicing personal injury law is vital to ensuring your case is handled properly, especially if you have suffered a life-altering injury. Personal injury is a unique area of the law, and it takes time and experience for a lawyer to develop the skills needed to help you access the right recovery resources and move your claim through the process to achieve the best result possible based on the facts in your case. Your lawyer should have a strong reputation, and a track record of helping seriously injured people get fair compensation. A personal injury lawyer's skill and ability generally improves with experience handling different types of injury cases. As noted above, don't hesitate to ask the lawyer how long they've been practicing personal injury law, whether they have specific experience with cases like yours, and what the outcomes were. These questions are expected, and a lawyer should be willing to answer. This will provide further insight into their knowledge of personal injury law in general and cases like yours in particular.
How do they Communicate with You?
A lawyer who makes an effort to make you feel comfortable right off the bat and who demonstrates that he or she can clearly communicate with you to explain what is happening at every step of the way is fundamental to your understanding your options and your peace of mind. Trusting that your lawyer will deal with you directly, and answer all of your questions, will help ease any stress you may experience throughout your case. You also need to feel perfectly comfortable being open and honest with your lawyer. If you withhold information from your lawyer, even before committing to them, they won't have a clear picture of your case and won't be able to assess the strengths and weaknesses of your claim accurately. If you are uncomfortable talking to the lawyer about every aspect of your case and what's going on in your life, that is a sign that maybe you should look elsewhere.
At CAM LLP we are all experienced lawyers who are friendly, caring people. We deal directly with our clients from the start to finish of a claim. You will not be shunted off to a junior after our initial meeting. Who you see, is who you get. We take the time you need to explain (everything), and we make it a point to stay in touch with you during your recovery so we remain up-to-speed on any developments in your recovery that may need our intervention, including making sure you are seen by the proper medical professionals. We are happy to explain our fees, and while we are experienced counsel, our fees are comparable with (and often lower than) than other Edmonton firms. We pay the upfront fees to move your case forward and we don't get paid until your claim is successfully resolved at a settlement or in a court proceeding.
Save