Early recognition of concussion symptoms is vital to ensure prompt treatment and maximize a positive outcome. It is important to understand that, contrary to popular belief, most concussions are not accompanied by a loss of consciousness. Early signs of a concussion may be subtle. Being attentive during this early period is crucial to the safe and effective management of a concussion.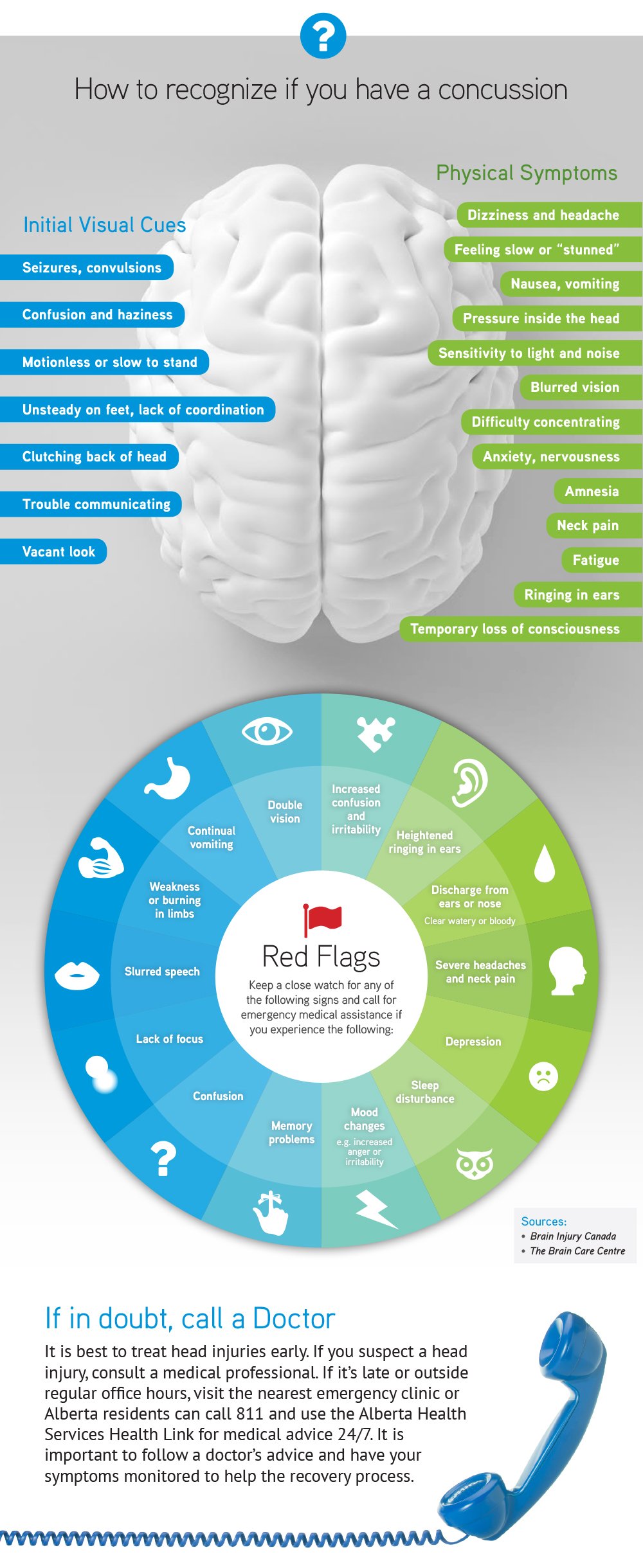 Concussion Tools And Resources
Most concussion symptoms are mild and can go unnoticed. If you or someone you know has suffered a concussion, there are unique tools to identify its severity and to aid the recovery process. While concussion tools are a great starting point to recognizing the symptoms of concussion, a medical professional is the best point of contact for treatment and monitoring of ongoing recovery. It is important to follow your doctor's advice and raise any concerns if there are changes in your symptoms. The Concussion Awareness Training Tool (CATT), helps in prevention, recognition, and management of concussion. Anyone can access the CATT website to get further information and guidance about the concussion recovery process.
For more information visit:
For comprehensive information on brain injuries including free programs and services available to Albertans  who have sustained a brain injury (and their families) visit the Brain Care Centre website.
Preventing Concussions
Alberta Injury Control and Research Centre has a list of ways to prevent concussions in children, young and older adults. Information is critical for prevention and can help save anyone who could be in danger of sustaining a head injury.
For more information on preventing youth injuries click HERE
Click to visit the Injury Prevention Centre website.
Legal Advice
Focusing on recovery comes first, but if you sustained the concussion due to someone else's actions, you should consult a lawyer for advice. You are welcome to contact any of the lawyers at Cummings Andrews Mackay LLP by calling 587-410-3226 for a free, no obligation consultation.
Sources:
Save
Save
Save