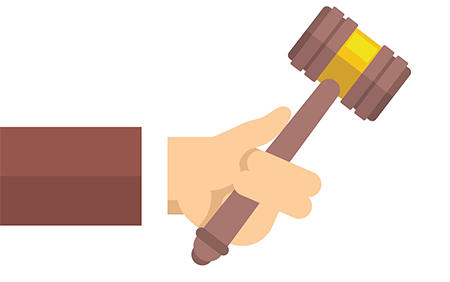 In most personal injury cases in Alberta, the parties can reach a fair settlement without the need to go to court. In rare instances, your lawyer may advise that you have a better chance of receiving adequate compensation if you take your claim to trial. In these cases, your lawyer will take your claim to court and argue on your behalf. Trial dates are set by a Trial Coordinator, and the trial date will be set after both parties have made an attempt to settle the claim, which will happen with every case.
If your case does go to trial, your lawyer will take extra care to prepare you for this experience. Being prepared for court will not only help you reach a positive outcome but will also help ease your nerves. Your lawyer will prepare you for trial using several strategies, which may include acting out cross-examination, discussing possible outcomes, reviewing evidence, and explanation of the logistics of the trial. At CAM LLP we take the time to explain every aspect of your specific case to you, and we also recommend you keep the following tips in mind as your court date draws closer
You're Being Watched
During your trial, you will be under the microscope at all times. The judge will be paying close attention to how you move, look, listen, and speak; and these actions are in line with what you are claiming. Sitting up straight, dressing professionally, and taking the proceedings seriously by not joking or laughing will help your case by showing that you are a credible plaintiff.
Know the Details and Be Honest
Much like Questioning for Discovery, it's important to review materials like affidavits, police and medical reports, other documents, and timelines relevant to your case. You are the centre of the trial, so you will be called on to testify. Your lawyer will help you prepare for this, but in personal injury claims, as a Plaintiff, you will usually be asked things like:
How the accident occurred

Your health before and after the accident

Your employment  and educational history, and

Anything else relevant to the claim, e.g., time off work, efforts you have made in your recovery, information about healthcare providers involved in developing and monitoring your treatment plan.
When you testify, you must answer any questions you've been asked honestly. You will be asked questions about your medical history, who you are, where you work, and how much you make; Likely the opposing party already knows the answers to these questions, so do not lie or attempt to hide the facts. Your lawyer will encourage you to practice your answers ahead of your trial and will coach you in the best way to answer these questions.  
Be Calm and Don't Argue
It's important to remain calm and composed throughout the trial. It may seem like the opposing party is attacking your character, which can be hurtful and frustrating, but you don't want to react or lash out. Take deep breaths, and remember that your lawyer will advocate for you and your interests.
Be Prepared for the Outcome
Taking a claim to court can be a long process. The time between the original filing of the Statement of Claim to your day in court can be several years, and the trial itself can be a long process. Trial can seem unpredictable at times, but remember that your lawyer has taken your case because they believe it's strong and winnable, and you've chosen them because they have a strong track record. However, the judge will render a decision based on the evidence presented at trial, so prepare yourself for a verdict you may not agree with. Your lawyer will consistently communicate the status of your trial, so you're aware of the strength of both your and the opposing party's case.
What Happens if I Lose?
Your lawyer will debrief you after the judgment has been delivered, and will discuss your options. You do have the right to appeal the decision of the Trial Judge, which can be appealed to the Court of Appeal and possibly the Supreme Court of Canada. For more information about appeals, please see here.